Isaiah Templeton's name is reaching a crescendo as an "artist to watch" in Gospel music. As most success stories go, his popularity has been building over the years. Templeton's name began buzzing after he released an independent album, Roll in the Dirt, in 2014. He made his label debut this year with the release of This Life on TreMyles Music/eOne Distribution, making him the first artist signed to Smokie Norful's TreMyles Music.
This Life has people talking about the "new" kid on the block – and the events leading up to the release of the album are nothing if not true revelation of God as the ultimate orchestrator.
As the story goes, Templeton went with a friend to audition for Smokie Norful – who was looking to hire female background singers. When they arrived, Templeton was asked if he was there to audition for Worship Leader – an opening that he hadn't known about. He said yes. "I auditioned for worship leader as a fluke," says Templeton. "Smokie Norful has always been my favorite singer. I tagged along with my friend to these auditions just because I wanted to meet Smokie. I figured doing that audition would give me more of a chance to meet him."
Norful was watching the auditions from his office. When Templeton began singing, Norful emerged – to reprimand him. "He told me I was doing too many runs!" Templeton was still selected as a background singer for Norful, and eventually did become the worship leader at Victory Cathedral Worship Center where Norful is pastor.
One of the key lessons Templeton learned from the Grammy Award winning Norful was introduced on that audition day: "don't sing harder, sing smarter." Another lesson taught by Norful was to "always have the word in you" so that you aren't just singing lyrics, but singing what God said.
Templeton says that, as a pastor, Norful instilled in him the importance of trusting God's process. "I learned that God will send people into your life to get you to where He wants to lead you. I learned to not be in a rush. That is my biggest life lesson from Pastor Smokie Norful."
Templeton recorded his latest album in 2016 at Victory Cathedral Worship Center. This Life, presents Gospel music with worship at its center, that is fresh and modern and still rooted in the traditions of the church.
As the cool kids say, the album is dope. By any standard, the album is also very necessary.
"I think this album will contribute a sense of peace within the body of Christ," says Templeton. "Peace with what God said and with what God is doing in their lives.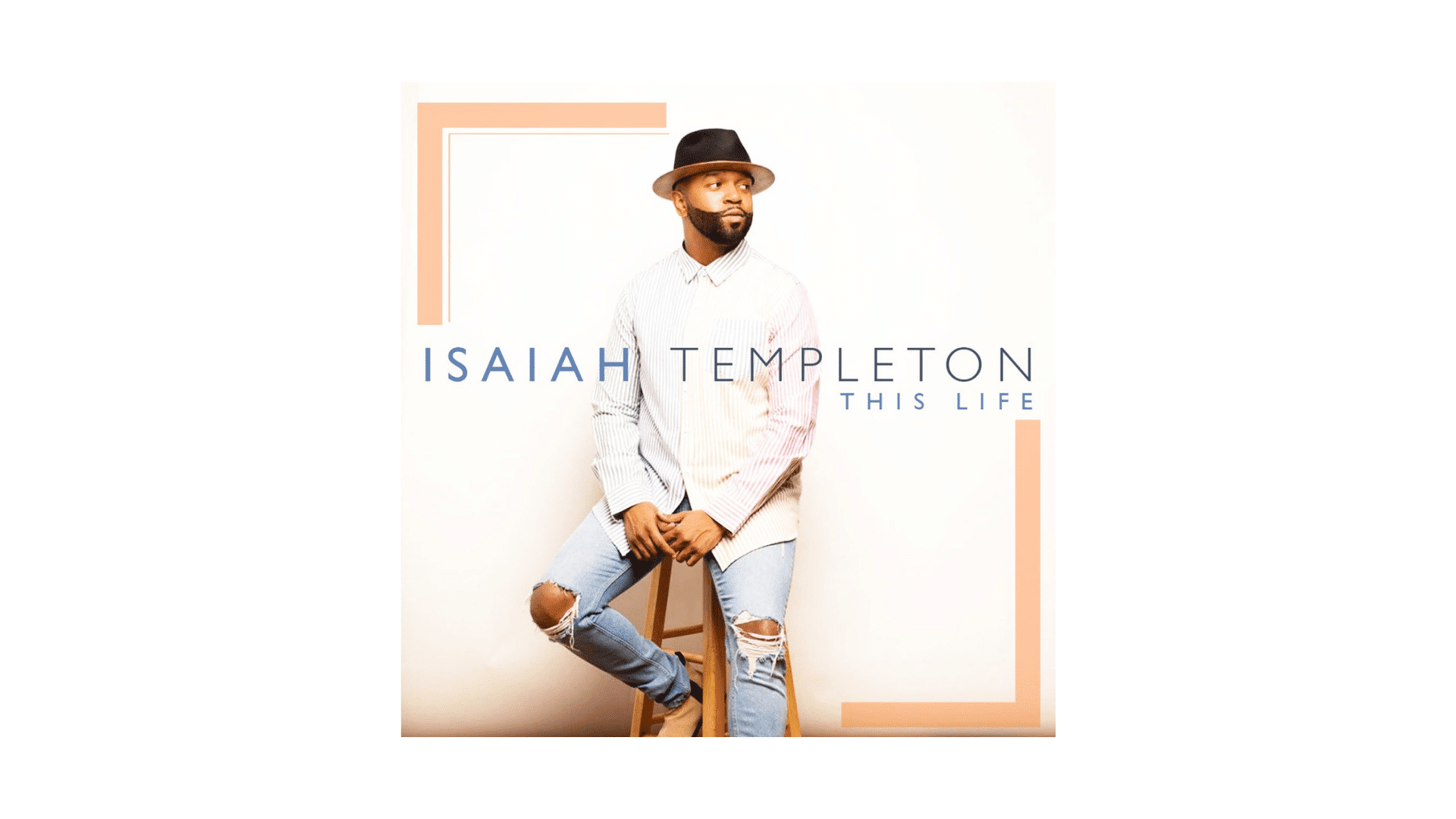 "The album contributes a new sound to the Gospel music genre…it was done with a lot of excellence. I think it will allow other artists to see that they should just release their sound…even if it doesn't sound like what's number one right now…God can give you your own sound and you can be great at that."
Templeton was born and raised in the Church of God in Christ (COGIC), so his sound is grounded in a high energy, call and response tradition. He also grew up listening to and singing hymns, which inform his approach to music as well. "My dad made me listen to hymns when I was growing up. The first song I ever sang – which revealed that I could in fact sing – was "Oh How I Love Jesus" when I was eight years old. I've been singing hymns ever since!"
His musical foundation, mentorship from Norful, and experience as a worship leader is the secret sauce of This Life. One of the highlights on the album, "Everything Will Be Alright" – which is also the lead single – emerged in yet another unorthodox way that demonstrates how God has truly ordered Templeton's steps. The song was written by Norful just two days before the live recording. Templeton says, "We were literally in rehearsals for the live recording, and Smokie called me and (vocal director) Myron Butler, into his office and said 'I think I have the song.' He started singing it to us, and we were like 'yeah, you definitely have it! The song is a testimony that when God gives you something, He doesn't give it to you halfway."
"My Son" is one of Templeton's personal favorites. "My current pastor preached a message that really spoke to me. It was about holding past mistakes and sins over your own head. The revelation of the message was that when God looks at us He doesn't see us, He sees His Son. My pastor preached that on a Sunday morning and by Tuesday morning I had written this song. It is a powerful song about accepting God's forgiveness, because He doesn't see our sin anymore – he only sees His son."
That message was preached by Pastor Shomari White of Have Life Church in Charlotte, where Templeton currently serves as Assistant Minister of Music/Worship Leader and Director of Millenial Ministry. "I had felt God calling me to Charlotte," Templeton says about leaving Chicago. "Have Life Church had booked me to come and sing, and they told me that whenever I leave Chicago I had a place there. I believed that was confirmation that it was time for me to relocate."
Templeton has a Bachelor of Science degree in Organizational Leadership, with a minor in vocal performance from Wright State University. One of his long term goals is to open an international performance arts academy, which suits him perfectly.
For now, though, the focus is serving his church, and promoting This Life.
"My biggest hope for this album is that God is glorified, and that people embrace this sound," he said.