In the second half of our interview with the GRAMMY® award winning songwriter, we learn more about LaShawn "Big Shiz" Daniels' walk with Christ and his important perspective about why we need to lift the barriers that are often put up around the production of Gospel music and who should create it.
"There is nothing that can replace the traditional sounds of Gospel music, but I do believe there should be different pockets of Gospel music, just like there are different pockets of hip hop…my music has a different sound, but the fact of the matter is that I am serving and worshipping the same God that Mahalia Jackson did! We have to be careful that Gospel music is not in a box. Every Christian today needs to figure out how to put the Word of God on a billboard wherever they are…because it is needed."
How were you introduced to the Christian faith?
I was born into it – literally. My mom went into labor with me during Tuesday night bible study. My dad is the late Bishop Daniels, Sr. Church is all I know. It ignited everything in me – from music to my belief. The faith environment was created around me, and when I got a little older and more mature, I encountered my own interactions with God, I saw my own prayers were being answered, and I experienced his circle of protection staying around me. I grew up in Newark, NJ; I have been held up at gunpoint and have so many other "hood stories" where I know I benefitted from God's protection. When I got older, I established my own connection and my own belief system in God because I knew he showed up for me. When I was 17 or 18… I was in a horrendous accident where the car went airborne and had tumbled over several times…I literally walked out of the car, which was essentially a ball of scrap metal. The responders arrived and were bewildered because they could not see how, physically, I was able to even open the car door. I know without a shadow of a doubt that God was protecting me…that was my first modern day miracle because that accident could have taken me out. From that day forward, I knew that I had a relationship with God and I knew that I was meaningful in the body of Christ so I began to pursue what I felt like my purpose should be.
What is the name of the church you grew up in?
The Original Glorious Church of God in Christ in Newark, NJ! The first 18 years of my life were spent in that church.
What church do you attend now?
Elevation Church in Charlotte, NC. The pastor is Steven Furtick, and it is the best place that has ever happened to us. My wife and I have been there roughly one year. I was born and raised in church, so there is a lot that I have encountered and a lot that I have heard as it pertains to the translation of the Word of God. I love what Pastor Steven does, and how he does it. I have never seen someone articulate themselves with such transparency and relevance to today's times and what the word of God is calling for. My wife and I were eMembers for 6 months. Then we consumed all of his past teachings and archives. Soon, the Lord laid it upon our hearts to move from California to Charlotte to become members of Elevation Church. We just stepped out on faith and followed our heart to pursue God in our personal lives first – this was the priority for us, and everything else has fallen into place.
What is your scripture "mantra"?
I take a position of faith in whatever I do. Even the name of our company is WORK music group, which goes to the scripture that says faith without works is dead. Even though we have faith in the Lord, we have to do our part.
My go-to scripture is Psalm 34: I will bless the Lord at ALL times, his praise shall continually be in my mouth. It spans across good times and bad times and everything in between. I think it is important to keep a praise on your lips. It is my opinion that you can absolutely worship God through any situation. Whether it is a situation that you need a grand outcome to, or a situation where you are just giving reverence and thanks, I believe worship is a part of it. That is why Psalm 34 is my number one scripture.
What is your all-time favorite Gospel album?
This is not a fair question, but I am going to try to answer!
Commissioned, Number 7
The Winans, Introducing the Winans
The Winans, Decision
These are my favorite Gospel albums of all time!
Is there a certain sound that Gospel music should embody to keep its authenticity?
It is ridiculous to me that if you exist in a certain sonic that your music should be considered as anything other than the good news. The good news is supposed to spread far and wide. I will never consider Gospel music in societal terms because when someone says Gospel music, it is immediately in a box – the ceiling immediately becomes a foot tall, if that. It is almost as though they don't want the actual word of the Gospel to reach anywhere else. So, my project and the sonic that we are existing in – we like to think of it as lifestyle music. We like to think of it as inspirational. The message is clear. Our Lord and savior is powerful enough to keep the stars in line; He is powerful enough to keep the ocean at the beach, He is powerful enough to keep all of these things in order. I feel like when He is doing all of His greatness, His message should be even greater. There is no reason that any other genre should be considered supreme or dominant before coming to the message of our Lord and Savior Jesus Christ…I am not going to get distracted by what people think the colors of a Gospel record is supposed to look like. God is still a savior whether you are turning up, on your knees worshipping or having a good time in His name…if the message is clear and it is about the book of life, which is the bible, where is the argument?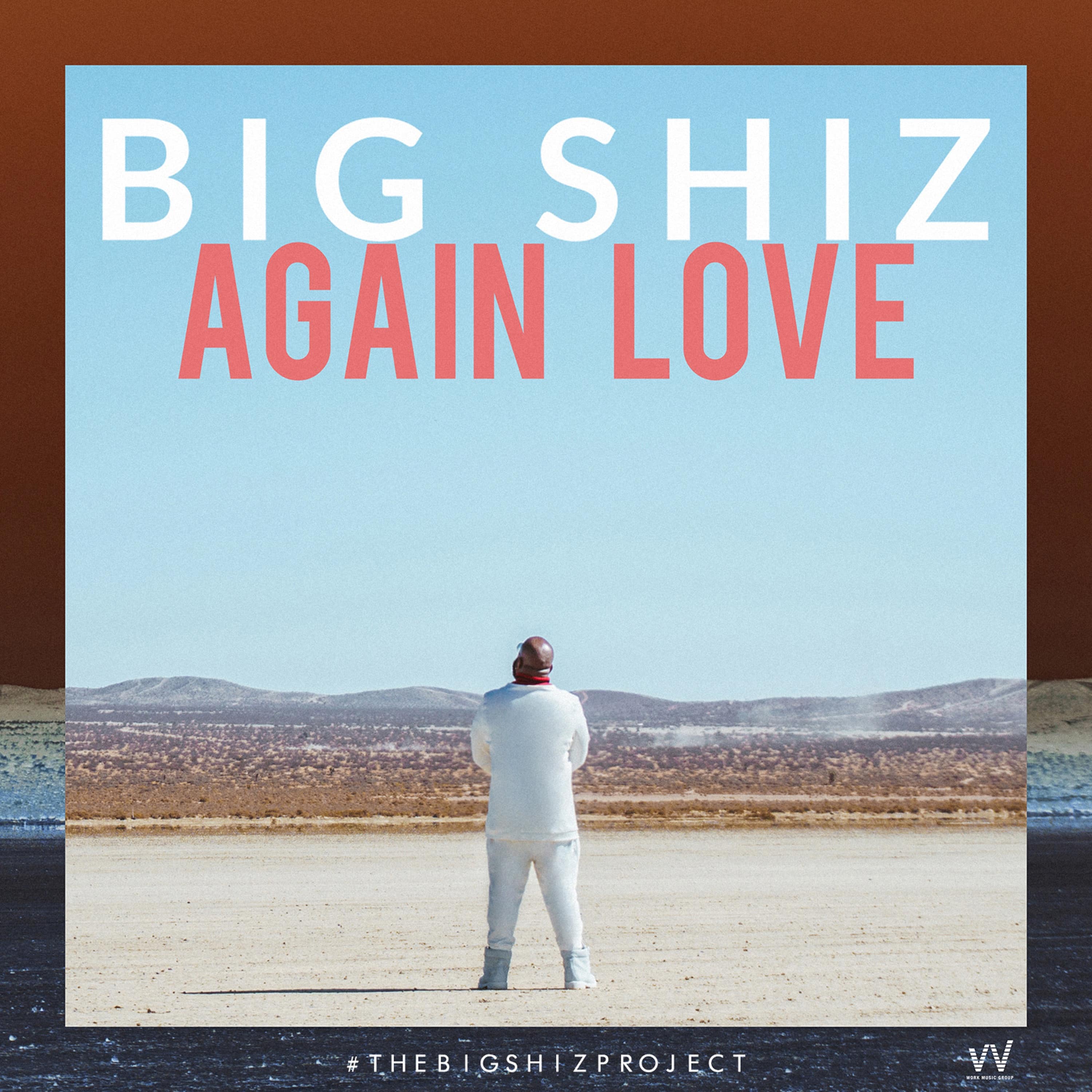 What mainstream artist do you think should do a Gospel Album?
My opinion is this: when you are dealing with a mind and a heart and a soul that is receptive to Christianity and the Word of God, and can digest it in the way that fits and changes their lives in the way the Gospel is intended to, I believe that they can stand on platforms that most people can't. Drake has a song out now called "God's Plan" – I believe that in his mindset he feels he is doing the work of God. A lot of people will be offended because of his language, and is it language that I would use – absolutely not – but that is because of my understanding of how to articulate myself in a way that is pleasing. The story is that there was a million dollar budget for the video, but he took the money and made a difference in people's lives. In Drake's understanding and where he is in his own walk with Christ, how can I tell him he is not doing Gospel music? What I would rather do is go to him and show him examples of how to expand in scripture…expand in the ways that the Lord has spoken to us…I would want Drake to continue to do what he does…of course, would I like to see him dedicate his album to his Lord and Savior Jesus Christ…of course I would like him to do that, but I would never go to him or any other artist as a hindrance to what they are doing right now…I believe that everybody is on their way…the scripture says that EVERY knee shall bow and every tongue shall confess…I believe the Gospel is doing what it is supposed to do. It is up to the Body of Christ to show different examples…to further this agenda with understanding and examples. That said, I would like to see Drake, I would like to see Kendrick, I would like to see Chance, I would like to see a lot of people on this platform of giving God praise.
LaShawn Daniels' latest single is "Again Love," available now on all digital music outlets.