Over the years, Grammy Award winning singer Erica Campbell has been honest the highs and lows of her life – a life that often gives the impression of being picture perfect.
In her new book More Than Pretty, Campbell even references the measures and monies required for that "picture perfect" image, especially in today's social media driven culture. She cites research that reveals the average woman in America will spend more than $252,000 on her appearance over her lifetime. Then comes Campbell's clarion call: "girl, you are so much more than your best filtered photo."
"I wrote this book to share my heart. We all go through some of the same things in life. Whether it is insecurity, anger, sadness, confusion, or fear, we are all trying to figure life out," says Campbell. "Having God guide us through the process is all we need to be free, happy and fulfilled. Let's all do the soul work to uncover who God made us to be and discover the beauty inside us."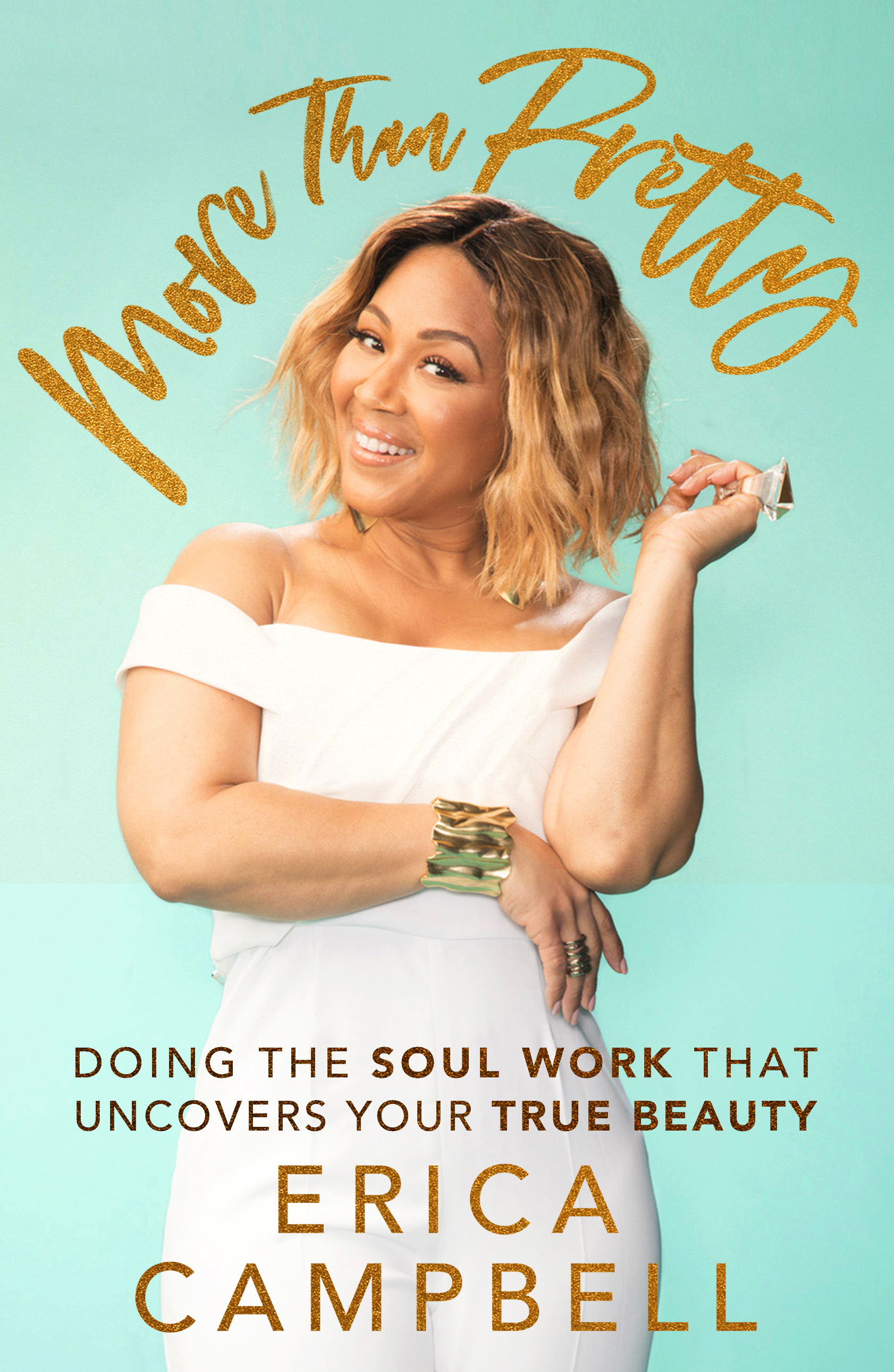 More Than Pretty is written from the perspective of a woman, a sister, a mother, a friend who is rallying against the pervasive thinking that good looks guarantee a good life. In fact, the first scripture Campbell mentions is 1 Peter 3:3-4: "Your beauty should not come from outward adornment…rather it should be that of your inner self. The unfading beauty of a gentle and quiet spirit, which is of great worth in God's sight."
Campbell writes that "Being 'pretty' is all about what you look like on the surface, but living in beauty is deeper and more robust. It comes from your soul and reveals itself through your confidence and compassion: how you carry yourself, how you take care of yourself, how you speak to people, and how you show your love and care for the world around you."
More Than Pretty is a fast, 10-chapter read, but it has tremendous depth. Conversational in tone, Erica Campbell's voice permeates as the caring friend or small group leader that wants readers to realize that what God has placed on the inside of us is more important than any of the external virtues that we unwittingly put so much emphasis on. She shares personal experiences of her own "complicated relationship with the word pretty," to coming-of-age conversations with her teenage daughter and reflections on the passing of her father, to continuously emphasize the point that: "you are more than pretty. You are a beautiful, strong daughter of a King."
There is no shortage of inspirational self-help books on the market these days, but the ones written by people whose lives serve as the backdrop for the wisdom and the lessons are the most transformative. Erica Campbell's More Than Pretty is a book you will be glad you have read, and it is one that you will want to share with the women in your life.