Coming off of an exhilarating breakout year, Titus Showers is certainly a Gospel recording artist to watch. In 2019, he released his first solo project, an EP titled Who?, which debuted #1 on Billboard's Top Gospel Albums chart. Nearly nine months later, the EP's first single, "In His Name," continues to grace the airwaves of Gospel radio and Showers continues to travel the country non-stop to promote the project and – as he says with much passion – lift the name of Jesus.
If the name "Showers" rings a bell, it is because Titus is one of 10 siblings that previously recorded as the family group The Showers. As a group, The Showers received numerous accolades such as Stellar Award nominations, and ministered on stages around the country including the Essence Music Festival, The New Orleans Jazz & Heritage Festival and the 700 Club.
Still, Titus is enjoying every second of his solo journey: he talks about his music and the opportunities he has been given with equal parts excitement and reverence. "I named my EP WHO? for two reasons," he says. "I wanted people to know who Jesus is, and I wanted them to know who Titus is."
And who, exactly, is Titus Showers? "I love the Lord; I love this gift that He has given me and I love ministering to the people of God with the gift that He has given me," says Showers. "I love just being Titus because no one can beat Titus Showers at being Titus Showers. The scripture says 'let every man minister according to the ability that God has given Him.' So, if I do that, then I am undefeated."
This Gospel Life spoke to Titus Showers to learn more about the man behind the name, his plans for 2020 and a few of his favorite things.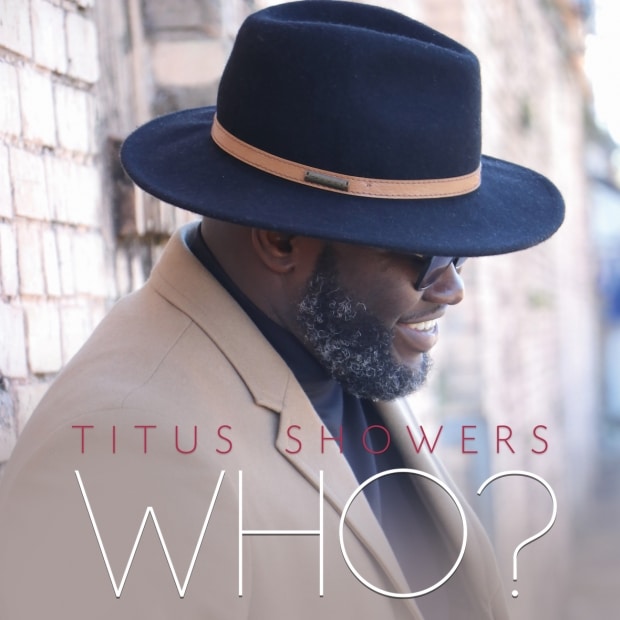 What do you miss about being part of a group?
I miss being with them all the time. We had a lot of fun on the road together – always laughing, always joking and sharing a lot of activities. Now, I'm pretty much focused in my room watching television until it is time to go minister. The only thing that I really miss is their presence.
What do you love about being a solo artist?
I absolutely love traveling, experiencing new states and going to minister to people that I've never met. The Lord is opening doors tremendously before me, and I'm able to go and meet new people. I'm by myself, but at the same time that's what the Lord has ordained me to do. I'm excited about it, and I have the support of my sisters 100 percent. The only thing I hate is that they are not with me all the time.
Out of the cities you've visited, which is your favorite? 
New York City was my favorite place. I experienced a lot of different things there…I love the culture, the atmosphere and the lifestyle – the way they are always "on." I was there with my radio promoter, who is a strict vegan, and we ate breakfast, lunch and dinner at a vegan restaurant called P.S. Kitchen. I absolutely loved it. They had great food.
You are from Hammond, Louisiana – the total opposite of New York. What is your favorite thing to do there? Where would you take someone coming to visit you?
The favorite thing about my city is NO TRAFFIC…every big city and big state, you guys can keep all of that big traffic. My God … I cannot take it! Whenever someone comes to my city, honestly, I take them to my momma's house to enjoy my momma's biscuits…they are amazing!
Hammond is in the middle of Baton Rouge and New Orleans…so it's nothing to drive 40 – 50 minutes to either place to enjoy the festivities of a bigger city. Some of my favorite restaurants in the area are Zea's Rotisserie Chicken, Copeland's and Saltgrass. These restaurants never let me down…
I've seen you live, and you seem to have a little preacher in you. Are you a preacher as well?
I am just a preacher's son. I do study my word daily, and my dad (Pastor Bobby R. Showers, Sr.) is a great mentor to me. My father is the president of the Third District Bogue Chitto Association and part of the State Association of Louisiana. He is also on the board of the National Baptist Convention of America, so I am affiliated and around a lot of great preachers from traveling around the region with my father.
I also listen to sermons on YouTube and study my devotion a lot, so I'm in tune with the Word, but I am not a preacher.
Besides your father, who is your favorite preacher?
Pastor Tellis Chatman out of Detroit.  He is a great preacher. I love the way he expounds on the Word.
Also, Pastor Clinton McFarland out of Atlanta, GA. He is another great preacher. I like preachers who can definitely "say it," but also provide great information before they close and take me on home…I definitely like to have some great information.
What is your personal favorite song on your EP?
I will definitely say all the songs that the Lord helped me to write. If I had to choose one, it would be the song "Make It." I wrote it when I was emotional over something I didn't get for Christmas – it wasn't a present, it was some relationship stuff that I was going through. When the words came to me, I knew I was going to make it because I knew I had somebody I could depend on. The message is that you can make it through whatever you are going through in life, if you depend on Him.
What is your biggest hope for the world in 2020?
We see so much divisiveness in the world today- and it is coming from our commander in chief. He is spearheading divisiveness, when God is for love. So, the biggest message and hope for the world today is love. There is actually a song on my album called "Love." It features Keyondra Lockett. My verse goes: Love is what we need/Just to make it through the day. This world needs love/We have to have it/Just to make it to that place.  Jesus is the love that we need because we have to have Him if we are going to live right and do right and not see people's colors and not have division among us.
Do you have any big goals or resolutions for the New Year?
The Lord has blessed me to have my album nominated for awards that are carrying over into 2020. I'm looking forward to some nominations this year. Then, definitely growing in the knowledge of our Lord and Savior Jesus Christ, because you never get grown enough. Once you get grown, then you're gone…there's no need for you! I definitely want to keep growing in Christ and being the best Titus Showers I can be. That's with my writing and my living as well. I want someone to want to be like Titus because they see the Jesus in me.
Do you have a Scripture Mantra?
Galatians 6:9: do not get weary in well doing, for in due season you will reap if you faint not. There may be times that I wanted to quit, but if I did, I wouldn't be reaping the engagements I am getting – flying somewhere every weekend to go minister. I am reaping because I kept going. I didn't take no for an answer. I kept writing, I kept studying, I kept learning about the business. My sister, Regina Showers Gordon, who runs our label A&P Records, she kept learning about the business and how to get everything done. Never did we get weary, we just kept going. I believe that for everybody – don't get weary in well doing because in due season you shall reap if you faint not.